All Pro Auto body Inc continues to provide collision repair with the highest quality of workmanship in Portland, Oregon. Our Auto body repair shop performs full car repair including the correction of any damage associated with auto collision. We're not only concerned with cosmetic damage, our repair technicians make sure that your vehicle is mechanically sound. When you arrive at our Auto body shop to pick up your vehicle, You won't even be able to tell it was ever in an Accident.
Our #1 concern is restoring your vehicle to like new condition. We work with all insurance providers to make sure your vehicle is serviced and returned as quickly as possible. Leave your Vehicle with us, and we'll notify you as soon as it's ready.
Speak with one of our Insurance Experts if you are unclear about the steps to take when Filing a New Claim. We are here to help expedite the Claims and Repair Process. Our Portland, OR body shop will get you back on the road in no time.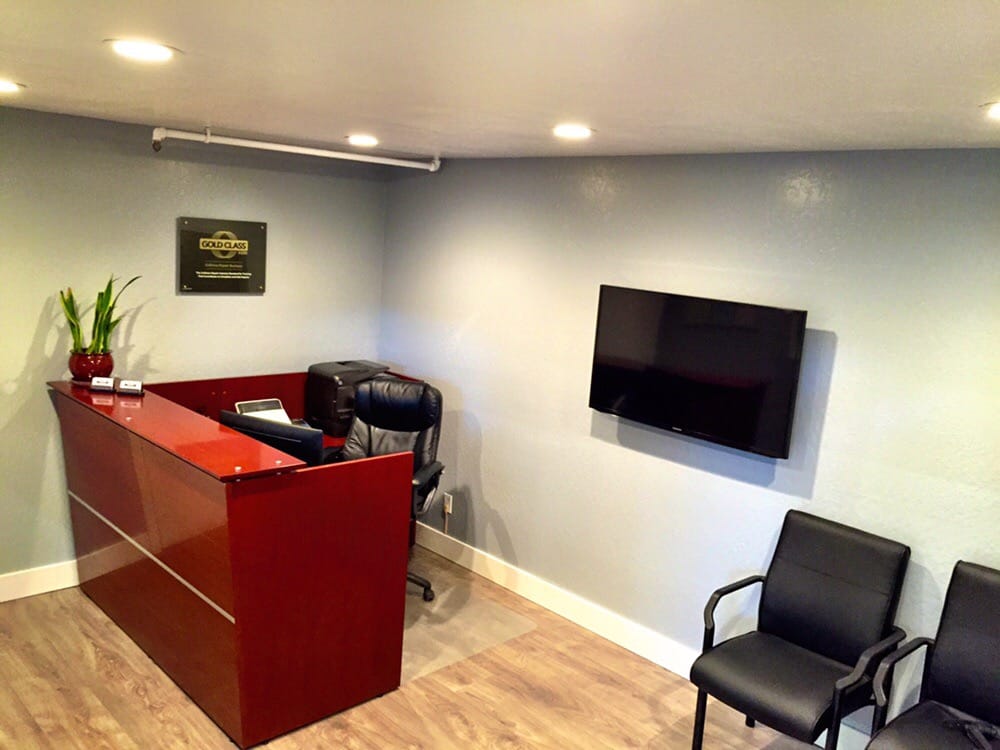 All Pro Auto Body is a full Service Auto body shop. We strive to return your car to like new condition immediately following an accident. Collision repair is our Specialty. This includes auto body restoration and auto body paint for residents living in the Portland metropolitan areas. Our experienced auto body paint and dent removal technicians are also available for damage resulting from Hail storms or any other natural causes.
While we specialize in Collision repair services, our mechanics are experienced in recognizing and repairing general auto repairs related to severe collisions. Our car repair specialists diagnose and provide estimates for internal vehicle damage while auto body repairs are being completed. You never have to worry about leaving our auto body repair shops with an unsafe vehicle.
For more than 30 years, All Pro Auto Body Inc. has maintained the highest standards of service. Vehicle Damage specialists employed by All Pro Auto body receive extensive training and are required to earn their I-CAR Collision Training Certification. Our sophisticated Paint recognition and matching technology guarantees that repaired areas on your car blend seamlessly with factory painted panels. The quality of our service is backed by a guarantee that our repairs will last for life of your vehicle. This guarantee covers any work done to correct the appearance of your vehicle.
At All Pro Auto Body, our mission is simple: To provide exceptional service that guarantees the safety of the people who trust us with their vehicles. For us, it's not just about flawless appearance, it's about ensuring that your vehicle is road-ready after it passes through our facilities. At All Pro Auto Body, your safety and the safety of your family is our top priority.
We confidently guarantee professionalism and courteous service that starts when you first contact us. Our trained local operators will guide you every step of the way, walking you through the steps that you can take next and keeping you informed during what we know is a stressful process. With our complimentary estimates and services, billing is always transparent and we never charge you with hidden costs or add hidden charges. Most importantly, we guarantee that your vehicle is in knowledgeable hands. Our team of experts are master craftsmen, with years of experience and unmatched commitment to their areas of expertise. A flawless experience, a flawless finish, and a safe, fully-operational vehicle – that's what you can expect from All Pro Auto Body.
If you are involved in an Auto Collision accident in the Portland area,
Please call us at 503-771-3232 for Immediate Assistance!